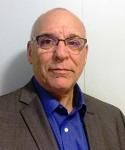 I am impressed by the production quality and energy for film and television. I enjoy the process and respect the work that goes into making each shoot.I am available most days and I have no problems getting to set as I have a car which is often chosen as picture car. I am a UBCP Background Member.
Background work for Features, TV Movies, TV Pilots, TV Series since March 2015. in roles including Passerby,Audience Member, Church Goer,Townie, Patient,High End Restaurant Patron, Photo Double,Lawyer, Doctor.
Skills and Interests
I have been a Percussionist and drummer just about all my life.