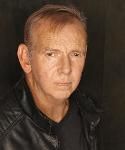 Agency: Valley Extras
Height: 5' 9"
Weight: 160 lbs
Hair: Blond
Eyes: Brown
For Actor Day roles, please visit my page where you can see my professional resume and show reel, or contact my agent at Valley Extras

https://nigelbrighton.astralreel.com






Wardrobe info: Size Med.
Shirt Medium neck 16 1/2 Sleeve 31
Pants 32 to 34 waist Inseam 31
Jacket 42 R to 44 R
Hat 6 7/8
Shoe 9 1/2 to 10


He has a good supply of wardrobe, including Hobo, jeans, casual, tuxedos (5) Business suits (8 period specific) Many accessories including ties, hats,dress shoes,and some police combat wear.

Hair is mostly light brown blond with grey in temples and perimeter.
Thanks for stopping by. My Current look is short hair.like the profile head shot.
Waist is 32-34, leg inseam is 31 inches , Jacket 42 R.

Since 2016 Nigel has been doing background work in the lower mainland. It has never been an issue to work as far as Squamish, Cypress, and Vancouver, He has never been late to set. he is available for work from Hope to Squamish, and anywhere in between, he is also available to travel out of town for filming, with some advance notice. He loves working in films that are considered period pieces.

Nigel Has been a professional photographer with many publications under His belt until he started working more of a full time basis in the film industry. He still does photography in his spare time like on weekends for fellow actors and BG performers who need head shots.


SAE TOW TRUCK DRIVER 2 YRS EXPERIENCE. TRUCK DRIVER 5 TON - SHIPPING CLERK- WAREHOUSE MGR- COURIER -PORTRAIT OR COMMERCIAL PHOTOGRAPHER - DARKROOM TECH


Roles he can adapt to are Doctor, nurse, security, uniform cop, Attorney, Private or Police detective, etc.

For BG work contact agency above.


FOR HEADSHOTS, YOU CAN SEE SOME OF MY WORK AT http://nbrighton80.wixsite.com/headshots

This is my own domain which will be Nigel Brighton.com at a later date, and the site is still under construction as i load new things. Some of the actor head shots are edited for females, and because they were doing glamour work, the images were a little heavier on edits.


Published work as Photographer
Rock Vixens Calendar 2016 and 2017
Bikini Gold Edition Calendar 2015,2016,and 2017
Beauty from Within Photo Book 2009
Film and Television 2016-2017
Altered Carbon 9 Episodes
Altered Carbon Season 2 ( Scratcher ) 4 Ep.
The Package (ER Visitor)
The Main Event (Old Man In Diner) Pic Cast
Untold stories of the ER
The Stand 2020 (Gambler) 5 Episodes
Feature Film "One Of A Kind"
Christmas Chronicals 2 ( Vendor)
The Flash Season 4 Episode 3 (Gambler)
Mystery 101 (Book signing patron)
The Crossing Season 1 (Fair Patron )
Project Blue Book Season 2 Detective /Reporter
X-Files Series 2 Ep.208
A Million Little things Season 2 Featured Visitor
The Arrangement ( Traffic Director)
The professor ( Support Group Member)
The man in the high castle
The wedding march 2, 3 and 4
Christmas Homecoming (Auction guest)
Life Sentence( Hosp.patient)
X-Files Series 2 events Homeless man Ep 210
Project Blue Book (Patient)
Project Blue Book (passerby)
Colony Season 3 (Gardener)
Once Upon A Time S.6 Final Battle (Sanitarium)
Project Blue Book S. 1 Episode 10 Featured Gas St
Training
Acting for Television and Film
Beginning February 2017
The Actor's Chapel 1 month with Scott Bromley
Professional Truck Driver Training AZ Long haul
Transport Centre1435 Caledon Place Ottawa Ontario
2003
HD General. Skilled maintenance in truck Shop
Cullen Diesel Power (Detroit Diesel)
2005-2008
Took Drama 8 and 9 in high school
The Drama Class w/ Kelly Ruth Mercier Scene Study
10 Weeks
Workshop (Managing your acting career)
Catherine Lough Haggquist
Feb 8th 2020
Pilots.TV
The Good Doctor
Reverie
Doomsday
Patient
Coma Patient
Pharma Rep (Met Gala Guest)
Lucid (TV Pilot)
Prisoner
Sydart Productions. Director: Marlon Hero
Principle TV /Film/New Media
A Series of Unfortunate Events Season 2 Cast
Role: Bernard Roovoo."Coughing Man"
Season 2 Episode 208 Pt.2
Skills and Interests
He loves old movies in the 30's 40's and 50's with the wardrobe of the day, and he would love to play a role based in this era, especially gangsters of the roaring 20's - to the 40's

Let's get working !!

Hobbies and interest:
Average pool player 8 ball (some snooker)
Avid Table Tennis Player(Advanced skill)
Played Hockey as a teen
Basketball
Baseball
Owned and collected electric guitars (trimmed down to a few favorites)
Camping and fishing from riverbank.
Walks in nature. finding sunsets.
Love to visit waterfalls.

Skills
Truck Driver Tractor Trailer Long Haul (retired)
Professional Photographer
Associate Consultant of Legal Plans for Small Business (State of Illinois) Ontario Canada
Forklift Operator
Shipper/ Receiver
Casting Director (Photo Studio)
Creative Director and set Design
Make Up Experience (Calendars)
Mail Clerk
Store Clerk Retail
Courier
5 ton Truck Driver
Waiter

The skills listed above are some of the occupations he has done, and can portray any of them on Set.
Interested in BG work, small speaking rolls in TV Movies and network series dramas and thrillers.