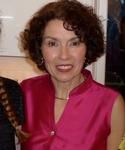 After a rewarding career of Nursing lasting 35 years I retired. I have always been interested in the movie industry but was unable to spare the time required to work in the field. Since 2013 I have enjoyed background performing and the opportunities to meet interesting people in the field. I am particularly interested in background roles involving healthcare, swimming, cycling, gym, zumba and yoga. I am available most days of the week.
Skills and Interests
I enjoy gardening, lifting weights, zumba, spin classes, swimming,yoga and caring for my young weimaraner puppy, ANDY. I'm interested in music, opera, visual arts and travel. As a retired registered nurse, I am comfortable in background roles requiring medical expertise. My speciality was in psychiatry, maternity, newborn care and patient education in respiratory illnesses.